Writer/Director: Ryland Walker Knight // Creative Director: Sean Gillane // Executive Producer + Producer: Chris Walters
Cast - Narrator: Esmé Weijun Wang // Customer: Tracy Nguyen
Director of Photography: Peggy Peralta // Gaffer: Matt Stouppe // Art Director: Amanda Beane // Asst. Director: Andrew Juncker
1st AC: Annie Li // 2nd AC: Brandon Smith // Best Boy Electric: Marc Lenahan // Key Grip: Ryan Moore Best Boy Grip: Jon Sun // Grip: DeVron Randle
Additional photography: Seng Chen // Additional 1st AC: Anthony Rosario // Production Asst.: Maxine Day Johnson
Edit+VFX: Capsaicinco // Sound Designer + Re-recording Mixer: Matthew Tammariello


Director Statement
⬇️

A barista once said, "You're going all in on books." So I leaned into it and devised a paean to the act of holding a book to read. It's an
intimate relationship to a rather inanimate object. (But it's a fetish object, too; I mean, trees died.) The different smells of paper and ink and
dust, the creak of the floorboards. You're browsing for a book in a breathing room. This piece is an invitation to dream that space into
existence—as a dream. Somewhat linear but not, brazen copy you might call a poem, a sonic realm come alive in space, a portrait of a
space, a place, a business yes, but also conceptual from the miniature on in, we're bringing you into a book, many books.

Hopefully this piece inspires a trip to the store. Or whatever store close to you that you love. There's thankfully still new ones opening up,
but I approached Paul at Walden Pond about this idea because I can always remember the store featuring in the trips to the movies down
the street with my dad and later with both lucky and unlucky friends.

Many thanks to the killer crew who pulled off a lot of fun stuff.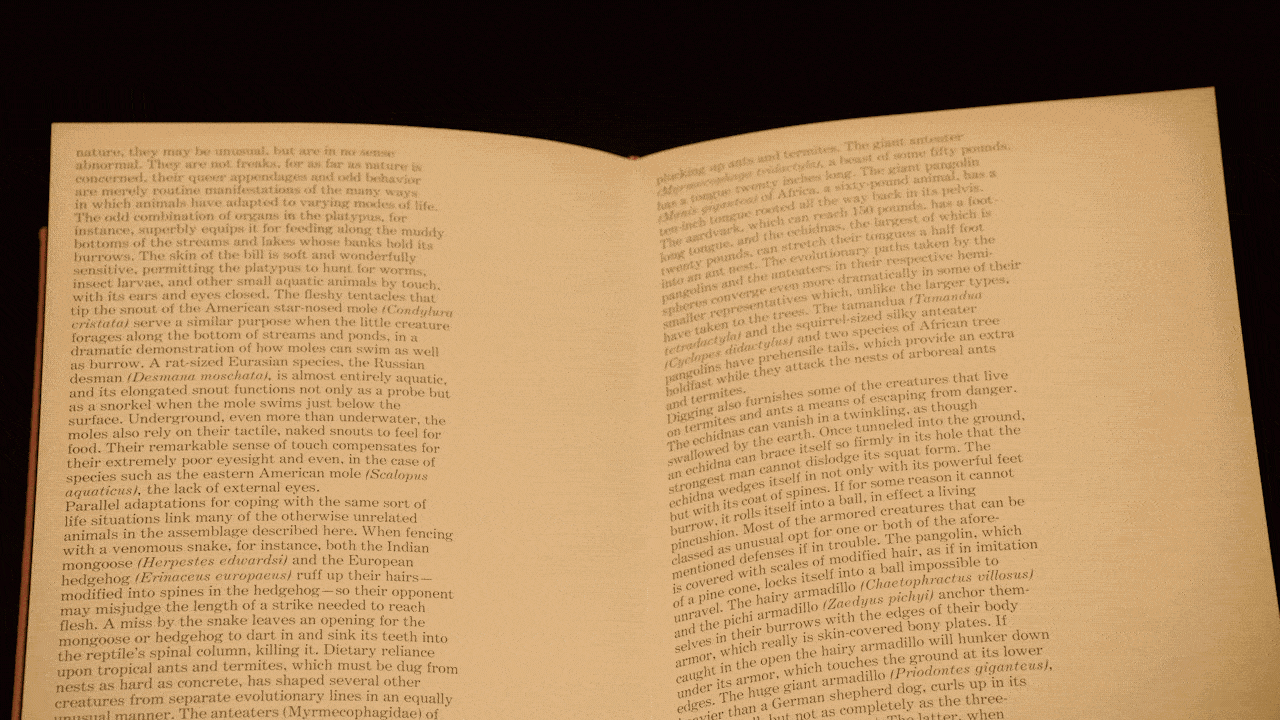 🌶 🌶 🌶







Producers: Ryland Walker Knight + Chris Walters + Sean Gillane
Director: Sean Gillane // Director of Photography: Mario Bosanac // Practical Animation: Ryland Walker Knight
Practical Animation Assistants: Jeremy Stith + Eric Vance // Digital Post-Production Animation + Editing: Sean Gillane
Sound Design + Mix: Matt Tammariello [Roast n' Post]


Behind the Scenes
⬇️